On Saturday, Avi and Noam's last day in Boston, the weather was marvelous! We seized the opportunity and decided to show Noam Boston! First stop, the Duck Pond and Make Way for Ducklings statue.
He loves the ducks! He kept laughing and pointing at them! He was so excited it was precious.
Then we walked over the famous Make Way for Ducklings statue! He loved it! He climbed right on the duck and was smiling and laughing.
He was a little goldilocks, and tried out several ducks. Seriously, I could eat the cuteness with a spoon!
Noam and Savti! Noam isn't photo-bombing at 18 months old, he was teething and kept rubbing his tongue against his teeth. But so stinking hilarious!
After we finished up at the Boston Garden, we wandered through Beacon Hill and had a picnic lunch along the Esplanade and Charles River. Noam loved seeing the boats and cars on either side of the Esplanade, the kid was in heaven!
Then we walked back to the Boston Common for a ride on the carousel! He wasn't sure at first, but once it started to move he was laughing and giggling so much! Of course, the bus had to come along for the ride!
He loved to wave at Savti every time we came around again, it was so special to share this first experience with him!
We had a little more time to go before having to go to the airport, so we went over to the playground and let Noam run out the last of his energy. And within minutes of putting the car into drive he was out like a light.
It was such a special weekend and I will cherish these memories of our short but very, very sweet time together forever!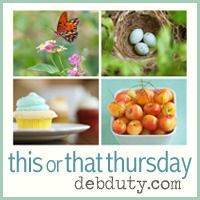 If you missed it, there are two other Noam/Graduation related posts below this one!