Today I have my last Wheelock observation, ever! My supervisor is coming to watch me teach a math lesson and I am so excited to show her the innovative and unique way we run math in 1L.
About 4 months ago, we totally changed the way to do math and it has been revolutionary for everyone in the classroom. Instead of doing the traditional math workbook and worksheet math, we now have 8 centers and the kids rotate to two or three centers during out math time. They are engaged in hands-on activities and games that are really helping them master basic math facts and the other important concepts the state wants them to learn. We change the centers every two weeks or so and it's so fun to think outside the box planning them!
This week we're playing Chutes and Ladders to help work on visualizing numbers on a 100s chart (what the game board really is!).
We're working on geometry as of late, so playing Traingo is great for visualizing how triangles can fit together in another triangle.
We're starting to learn about how to measure objects, so the kids are going on a measuring scavenger hunt, trying to find objects in the room that range from 1 inch to 12 inches. The kids are finding some awesome objects to measure!
We're really working on becoming automatic with our subtraction facts - the subtraction bingo game is great to work on really knowing those facts quickly.
Shut the Box works on being able to add up dice and then know the combinations of that number so you can turn down the tiles that make the number you rolled. So if you roll a 9 you can flip down the 9, the 8 and 1, the 6 and 3, 7 and 2, and so on and so on. This is a favorite this week!
Remember fact families? The kiddos are making their own fact family triangles, not only does this work on math but they're honing their cutting skills too (-:
More geometry at center 7, where they are working on playing Shapes Up - they roll a dice which says what shape they select to place on their board. The catch is that two shapes of the same color may only touch at a point!
And center 8 is the computer! We've found some great math websites and they kids are begging to play these games at home!
It has been a privilege to work with my supervising teacher who has taught me how to think outside the box and plan instruction that fits all learners! I love math time now and often play right along with the kiddos. I can honestly say my math facts have gotten stronger in the past 4 months!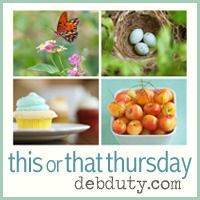 ps. I have a special Noam post that is right below this one!